We know we're late to the punch, but then again, better late than never.
Ramy, the latest from Hulu, is a 10-episode comedy series created by Egyptian-American comedian Ramy Youssef, Ari Katcher, and Ryan Welch, and produced by Jerrod Carmichael and Ramy Youssef.
The show follows Ramy (played by Ramy Youssef himself), a 30 year old first generation Egyptian American Muslim, who continuously struggles to find his place with his identity torn between being too westernized for his home land, Egypt, and being too Egyptian for America's westernized culture.
Ramy navigates his family's expectations, dating and job prospects with his friends Steve (Steve Way), Mo (Mohammed Amer), and Ahmed (Dave Merheje). All of which are secondary in roles yet they are a part of the central points of discussion in the show.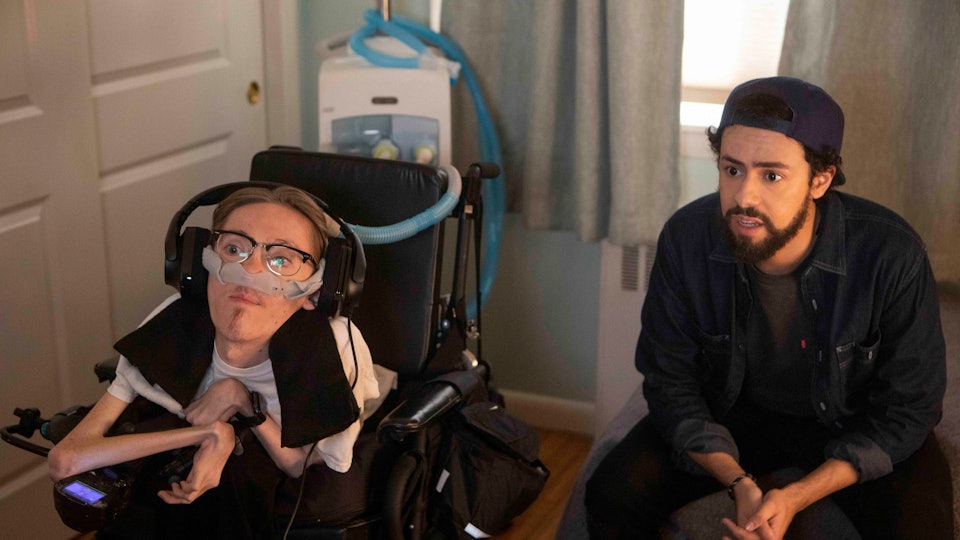 The show tackles a plethora of socio-cultural dilemmas that faces the majority of millennial Muslims.
However, a note-worthy disclaimer:
The show isn't a representation of all Muslims watching it.
As Ramy Youssef himself pointed out in a recent Forbes interview: "This is not all Muslims. There's so many Muslim experiences. There are Muslims who will watch this and be, 'that's not my experience,'. But I do think that everyone will relate to the struggles that the characters go through."
Early on, the show reveals Ramy's main struggle of his conflicted self identity, that seems to resonate with a lot of us, young Muslim/Arabs, due to our minority-esque subculture of being westernized just enough to feel confused and misplaced in our homes, streets, and our societies.
However, the show doesn't go the conventional way of criticizing and judging. Instead, it relates to confused millennial Muslims in a much more humanistic way, which showcases how that subculture shares Ramy's everyday struggles.
Moreover, the show's relatability doesn't just end Ramy's character. Each member of his family is written, presented, and acted out so gracefully that it can't help but offer us a fresh and unrevealed perspective. A perspective that you can see in any typical Arab,specifically Muslim, household.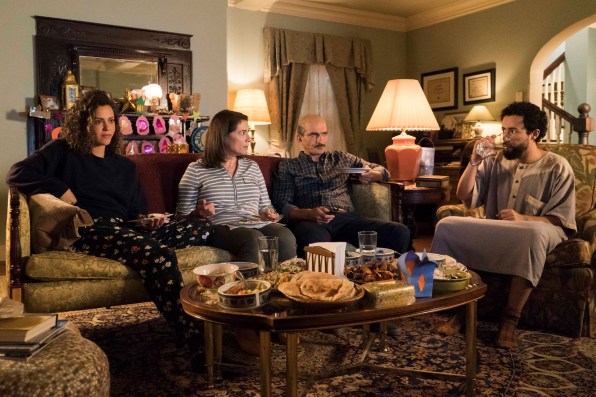 Which brings us to the family members:
Farouk Hassan (Amr Waked):
Ramy's father, Farouk, represents the typical working-class-hero and Egyptian-father figure who tirelessly struggles to maintain his children's cultural identity and morals intact in a place/time that threatens them.
Maysa Hassan (Hiam Abbass):
Maysa portrays the traditional Arab housewife who invests her entire life for family and children, even if it means giving up her happiness, individual fulfillment, and generally her personal well-being.
Dena Hassan (May Calamawy):
Ramy's sister and the rebel of the family. Dena represents the typical Muslim teenage girl who struggles as much as her brother, and even more so. Her feeling of being subjugated by her family's expectations, and overall the culture where she resides in, takes quite the toll on her day-to-day life.
Furthermore, the show has a number of talented Egyptian actors who give their all performing dynamic roles that have a lot of depth, and that you wouldn't expect to see in any Egyptian artistic body of work. Like Shadi Alfons, Salwa Mohamed Ali, and Boutros Ghali, who play Ramy's cousin, aunt, and uncle respectively.
Equally important, Hulu's Ramy has top notch production value. From eye pleasing cinematography, dope music, and a solid script to acting that knocks it out of the park.
Good news is that Hulu renewed the show for a second season back in the 1st of last May.
All in all, we really think you should give this show a chance, and we recommend watching it with friends or family, as we're certain that it'll give you a new perspective and spark debates between you and whoever you're watching it with.
"Ramy" is available for streaming on Hulu.
Comments
comments